Commercial Electrical Maintenance Adelaide
Commercial electrical maintenance refers to the periodic upkeep of electrical systems in commercial buildings. This covers all aspects of inspecting, testing, repairing and monitoring electrical equipment and related systems to ensure reliability, optimal performance and compliance with industry standards.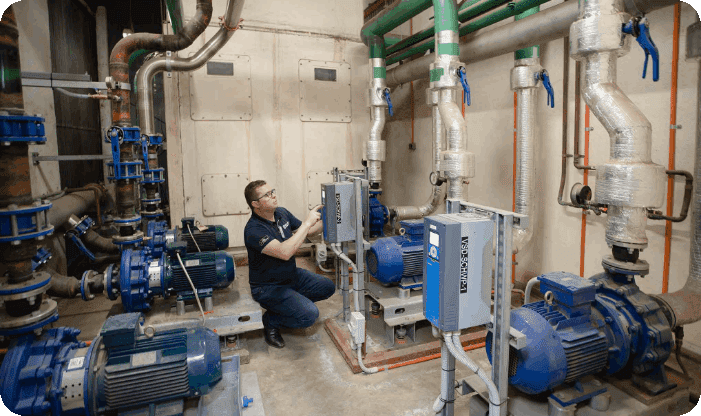 The Importance of Commercial Electrical Maintenance
Effective maintenance is important to prevent electrical problems and keep your property and people safe. Remember that electricity is an essential part of the daily operations of any commercial property, so if an electrical failure occurs, it can lead to downtime and reduced productivity. By implementing a customised maintenance plan, you can keep a productive and safe working environment for your employees and customers.
You need to find a reputable company offering highly qualified electricians and high-quality services. But you don't need to look any further because Electric Results is a name you can rely on when it comes to commercial electrical maintenance in Adelaide.
Our expert team provides electrical installation, maintenance, repair and upgrades.
It begins with scheduling a consultation and creating a plan tailored to your commercial electrical maintenance needs. This stage involves determining the frequency of maintenance activities required based on industry standards and recommendations. Doing this with you also allows us to carry out the task efficiently and effectively without disrupting your business operations.
Once we have the plan and schedule, we can begin with the inspection at your facility to identify potential issues or areas of concern within the electrical system. Our qualified electricians will check to confirm that all outlets, switches, circuit breakers, fixtures, and other devices in your building are working and wired correctly.
If any potential issue or faulty connection is detected during inspection and testing, we can provide immediate action to fix it. We are well-equipped with skills and tools to provide preventive maintenance, like replacing worn-out electrical parts, cleaning electrical components and verifying the integrity of protective measures in place. It is crucial to address potential problems before they lead to major failures and cause safety hazards to your property.
Additionally, if any part of your commercial electrical systems require upgrades, such as new installing lighting or electrical switchboard upgrades, we can do that too. We will ensure that any electrical upgrade or modification complies with industry standards, electrical codes and regulations.
We value transparency and make sure to demonstrate that in the work that we do. We always keep comprehensive documentation that includes the details of our work from the planning stage, inspection and testing to the upkeep, upgrades and other activities; ensuring we dot every "i" and cross every "t", in all our commercial electrical maintenance in Adelaide,. Keeping a record helps us track equipments' lifespan and also serves as a valuable resource for any follow-up maintenance in the future.
The Benefits for Your Business
Safe Working Environment
Minimised Downtime
Energy Efficiency and Cost Savings
Early Problem Detection
Prolonged Electrical Equipment Lifespan
Compliance with Electrical Codes and Regulations
The Electric Results approach is different. Others may only focus on preventative or corrective strategies, while we take a serious look at the data driving it all. With our sensible data and reporting system, you'll have peace of mind that if something goes wrong, you can find out when, where, and why.
From improving your lighting to complete overhauls of factories and offices, we do what needs to be done to keep your building in top shape.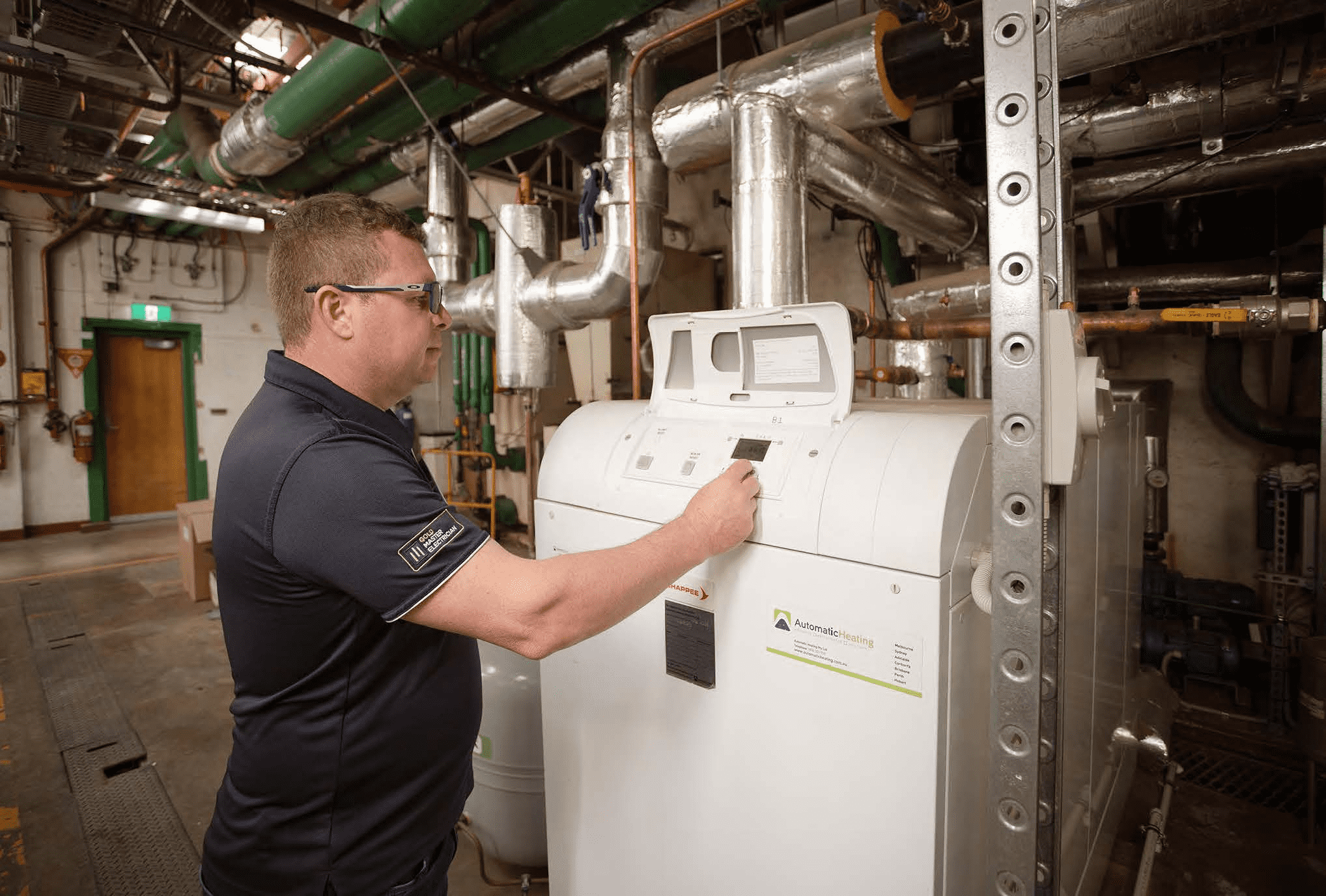 Fault finding
With specialist equipment and a highly experienced team, we can quickly locate and rectify any electrical faults that could be putting you and your business at risk.
Cable tray and metal conduit
Simplify installation and maintenance across your building with intelligently installed conduits and cable trays.
Electrical installations
Don't waste money on out-of-date installations. Our qualified team offers the latest advice and installation techniques for businesses, new and established.
Emergency breakdowns
Get your business quickly back on track with our rapid response emergency service.
Quotations and design
Make informed decisions with accurate quotes for technically-sound design.
Energy efficiency audits
We perform energy efficiency audits, keeping in mind the newest technology to identify optimal upgrades.
Electrical switchboard upgrades
Ensure a strong and safe electrical supply with our modern switchboard upgrades.
Uninterruptible power supplies (UPS)
For commercial spaces, small and large, we have UPS solutions made to meet the highest standards.
C-Bus installation
Gain more control with the newest C-Bus technology installed by our experienced team.
C-Bus programming
Tell us what you need from your C-Bus system, and we'll program it to ensure you get the most out of your new system.
Lighting control systems (LCS)
Take advantage of innovative LCS that offer more flexibility, creativity, and cost savings.
Fault finding
We use the latest technology to quickly and easily find lighting faults so that we can repair them with minimal disruption to your business.
Electrical installations
Improve customer experience, staff satisfaction, and health and safety with specialist lighting installations.

Industry Experience and Excellence
Electric Results is a team of award-winning, experienced electricians fully equipped with tools and knowledge to solve any electrical problem.
We maintain an outstanding reputation and great relationships with our clients, providing comprehensive commercial electrical maintenance in Adelaide. Our electrical technicians are trained and skilled to handle electrical systems efficiently and effectively.

Stress-Free Solutions
Major electrical work can be a headache, so why go through the hassle when you can let the experts do it?
Electric Results offers stress-free solutions and proactive maintenance plans customised to the needs of your business, ensuring smooth operations and minimising downtime and that potential issues are identified and resolved.

Total Transparency
We value total transparency, so we always put the data back in your hands after conducting electrical maintenance. We understand the importance of clear communication between our team and our clients, so we ensure to inform you about the status of your electrical systems and the issues fixed by providing a comprehensive, accurate report. Transparency with our clients plays a vital role in achieving high customer satisfaction.

Innovation and Improvement
We are always learning and continuously implementing innovations when conducting commercial electrical maintenance in Adelaide to give you a safe, productive working environment.
We keep up with the constantly evolving standards in the industry and equip our team with the latest tools and techniques to stay at the forefront of delivering efficient, effective and high-quality electrical maintenance services.