Enhance customer service.
Improve communications.
Streamline administrative tasks.
Electric Results provides a customised Client Portal which manages all aspects of asset testing and certification obligations, and offers a number of benefits.
A smarter way to share information
Our client portal is designed to help businesses save valuable time and streamline administrative tasks. With our portal, you can easily request a quit or job, track job progress, and view reports on asset management.
Our user-friendly dashboards and tools simplify communication and data entry tasks, making it easier for you and your team to stay up-to-date on important information and updates. With job tracking, reporting, planning, alerts, and notifications all available at your fingertips, you can focus on what matters most.
Experience the benefits of our client portal today and see how it can help you save time and streamline your administrative tasks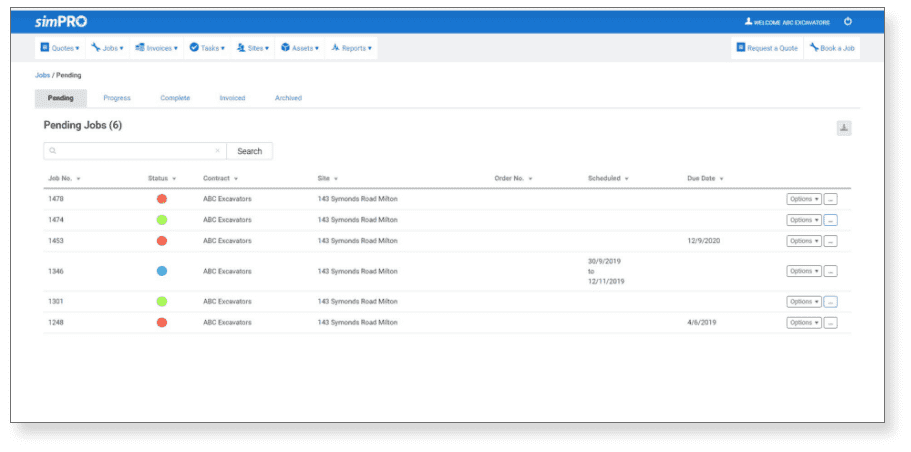 Streamline the customer experience
The Customer Portal provides a centralised location for your customers to quickly view quotes, past and pending jobs, invoices, assets and other important information. With designated access, customers can pay invoices, edit their contact and site information and request quotes for service.
Make life easier for employees
The Employee Portal allows you to increase the efficiency of administrative tasks by giving employees limited access to simPRO without requiring additional user licenses. Using their own unique login, employees can view their jobs, schedules and quotes and easily make updates or approvals.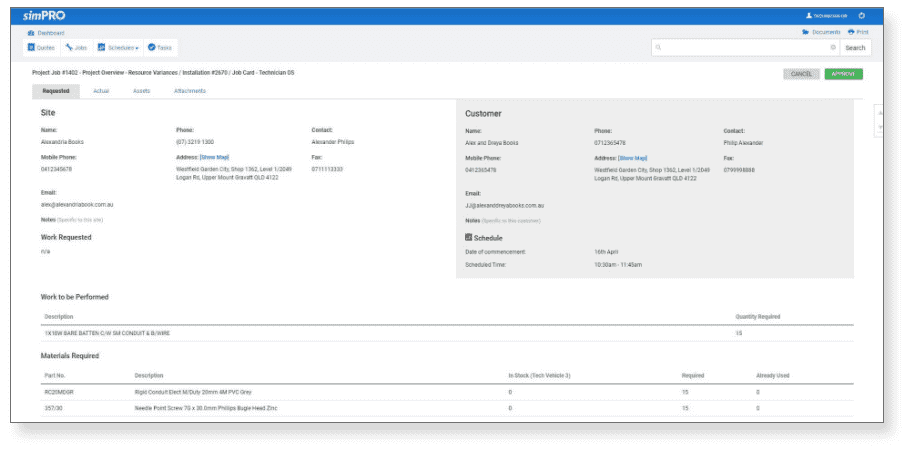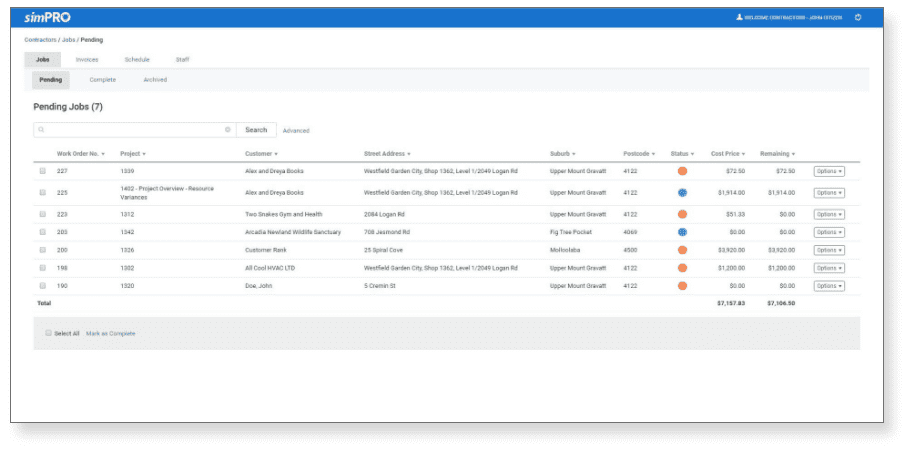 Improve contractor accountability
The Contractor Portal makes it easy to keep up with contractor labour hours and job details. Contractors can view - with limited access - work orders, schedules and invoices that are relevant to their company. To keep your business updated and simplify communications, contractors can mark jobs as completed, add job notes and review RCTIs.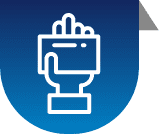 Risky Business
Imagine having all the information you need a few minutes after the failure of a major piece of equipment rather than having to wait hours or even days later? An automated response system immediately sends an alert to you and the service provider the moment a failure is detected, meaning that critical piece of equipment can be rapidly repaired or replaced. It also ensures preventative measures can be actioned to ensure there is no risk to life or property due to its inoperability, and ultimately reduces the likelihood of a liability issue.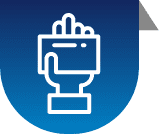 Rapid Reporting
Our web-based Portal has a comprehensive range of reporting tools that enable you know which tests need to occur, those that have been completed and which are overdue and need attention. View quotes related to your property, instantly approve them, and instantly review any test results.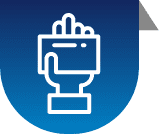 One or Many
Review all tests and reports for a single tenancy, a single building or an entire portfolio. Because our Client Management Portfolio is user-based, it means a building facilities manager can view just their relevant information, while a portfolio manager can see multiple buildings or an entire state.
We can Install, Repair and Maintain anything Electrical.